Standing Stone's Gun For Hire NA1 x Thunderhead's Blazing Comet NA1 UT3

This is a litter that is put together with a purpose.  We are out to produce truely versatile German Shorthaired Pointers with extreme water drive.  We are doing this by pairing these 2 dogs who both crave water. 

Shooter is a young dog but is proving himself well.  He is already a strong waterfowl dog and intense and stylish on point in the upland field.  His hips have been PennHip rated L.24 R.21.  He is owned by Ethan Pippitt at Standing Stone Kennels.  Ethan will be campaigning Shooter in Navhda and running him in AKC hunt tests.  Ethan says Shooter completed retrieving training faster and easier than any dog he has trained. 

Halley is a proven producer, earning a Navhda Breeder's Award for Natural Ability.  She also has several pups currently being run in AKC hunt tests.  Halley loves the water and looks great in the field.  Her hips are OFA Good.  We will also be running her in AKC hunt tests this spring.  This will be Halley's last litter. 

Puppies will be priced at $1000 with an agreement to run the puppy in a Navhda natural ability test.


Jeremy and Melanie Steinle

1266 100th Ave.

Hadley, MN 56151

(507) 350-9573

Countryside First Shot Fletcher x Aspen Hill Diamond Jo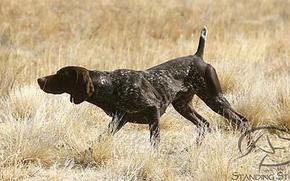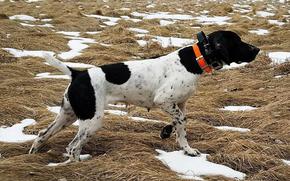 We are very excited about this breeding between Fletcher and Jo.  This is a line bred litter off Jaegerhof's Sir Henry Higgins MH and VC Jacob vd Westwind MH.  These dogs will be extremely easy to train, with exceptional drive and natural ability.

Fletcher is an exceptional dog and very similar to his sire Countryside Show N Go Cooper MH.  He currently has 1 leg of his MH title.  He should finish that this spring.  He will also have his health clearances done shortly.

Jo is athletic, stylish and has a great personality.  She is fun to watch in the field.  Currently she is in training and will run towards her MH title this spring.  Jo's hips are OFA Good and her elbows are OFA Normal.

Puppies are priced at $1000 and a $100 deposit is required to hold pick order.